This year the XV International Exhibition InfoSecurity Russia / ITSEC 2018 took place on the 21-23 of November in Sokolniki Expo, pavilion 4.1.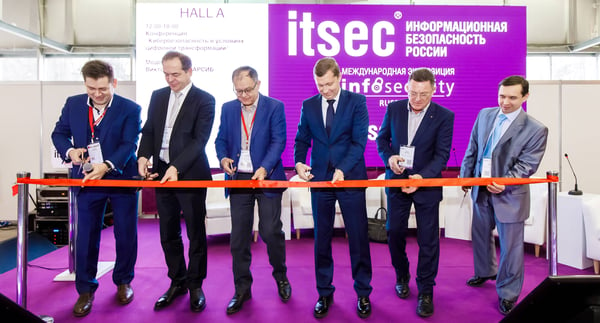 4359 specialists of 6721 pre-registered visitors came to the exposition and the program. Thanks to SmartEvent system they could decide what they're interested in and clicked 13823 times to show the interest to 52 exhibitors and 131 events at booths and in program halls.
This time the Exhibition also met visitors of All-over-IP 2018 Forum, collocated in the next pavilion. 1489 specialists with red ribbons of the Forum visited booths and halls. In total the number of visitors is 5848 people!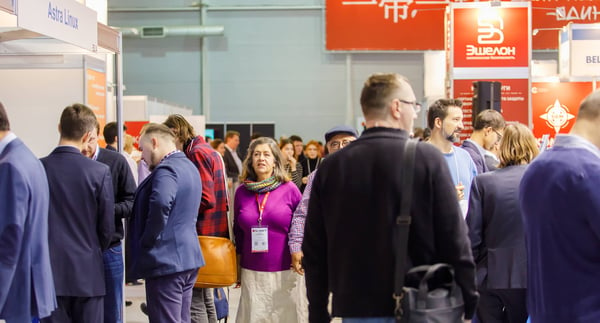 Thanks to our exhibitors for 53 Russian and International brands at booths!

1IDM, 3M, AV Soft, WALLIX, Acribia, Aktiv-Soft, ALTEX-SOFT, AMICON, Thycotic, TONK, DIALOGUESCIENCE, Innovative Technologies in Business, RUSBITECH, NPO Echelon, NELK, OKB SAPR, PROSOFT, RED-SOFT, S-Terra CSP, SAFIB, SKB Kontur, SOFTDEFENCE, Learning Centre «Informzaschita», Factor-TS, FORMOS TK, CNT IMPULSE, ELVIS PLUS, Electron Cloud, Echelon Innovation, BOMGAR, CloudMTS, Fellowes, FireEye, Flowmon Networks, GETMOBIT, InAuth, Indeed Identity, ManageEngine, MitraSoft, NetScout, ObserveIT, Paessler, ProfiTap, PVS-Studio, Security Vision, Softline, StaffCop, Symantec, TerraLink, Thycotic, Variti, Web Control, WhiteSource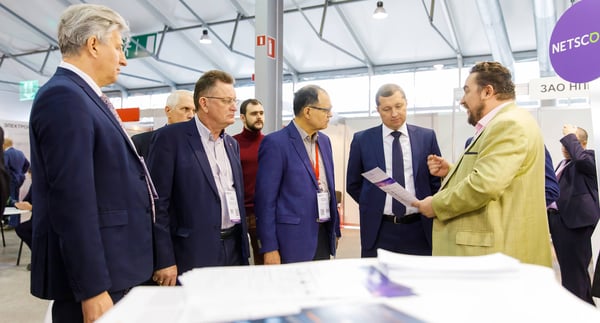 Thanks to regulators, customers and experts for their support, consulting, moderation and interesting presentations:

ACISO, Bank "Saint-Petersbourg", Bank "Vozrozhdenie", the IT Department of Moscow Government, Zlatcombank, Interregional Information and Accounting Centre, Ministry of energy of Russia, MTS Bank, National League of Trainers and Consultants, National Bureau of Credit Stories, Russian State Social University, Rostelecom-Solar, SDM Bank, SO UPS, FinCERT of Bank of Russia, FSTEC of Russia, Central Bank of Russia, the Expert Council of State Duma Committee on energy, Yandex, PwC, SberCloud, Wildberries

Thanks to our partners - coauthors of program events:

1IDM, Aktiv-Soft, B-152, SKB Kontur, SmartLine Ink., Learning Centre "Informzaschita", Frodex, Citrix, DataSpace, DIS Group, Flowmon Networks, Paessler, Variti, Web Control, WhiteSource

Thanks to our practitioners for workshops:

Acribia, DIALOGUESCIENCE, RUSBITECH, NPO Echelon, CloudMTS, InAuth, Indeed ID, Paessler, Security Vision, Softline, Staffcop

Thanks to specialists for interesting expert speeches:

Garda Technologies, Laboratory of Kaspersky, InformZaschita, Attack Killer, Check Point Software Technologies, Cisco Systems, Cloudflare, Cyber Rescue Alliance, Group-IB, Ideco, InAuth, Infowatch, Kraftway, Logrocon, Microsoft, Orange, Paessler, Palo Alto Networks, R-Vision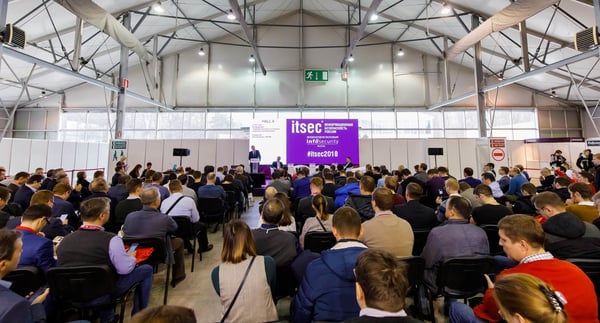 We'd like to express our sincere gratitude to all visitors, partners, exhibitors and speakers of the Exhibition and see you soon on the 20-22 of November in Sokolniki Expo at InfoSecurity Russia / ITSEC 2019!

The Exhibition is over but online activity is continuing. Everyone who didn't have a chance to visit the Exhibition this year can use the online service to download what they've missed. Presentations are already on the website and are available in the service "My report".

We invite all exhibitors, partners and visitors to work on the event of the next year 2019! Book your participation on favourable terms.