5848 specialists attended the Exhibition and its program on the 21-23 of November. This number includes not only visitors registered via the website but also All-over-IP guests as the Forum took place during the same dates in the neighboring pavilion. Who are these people?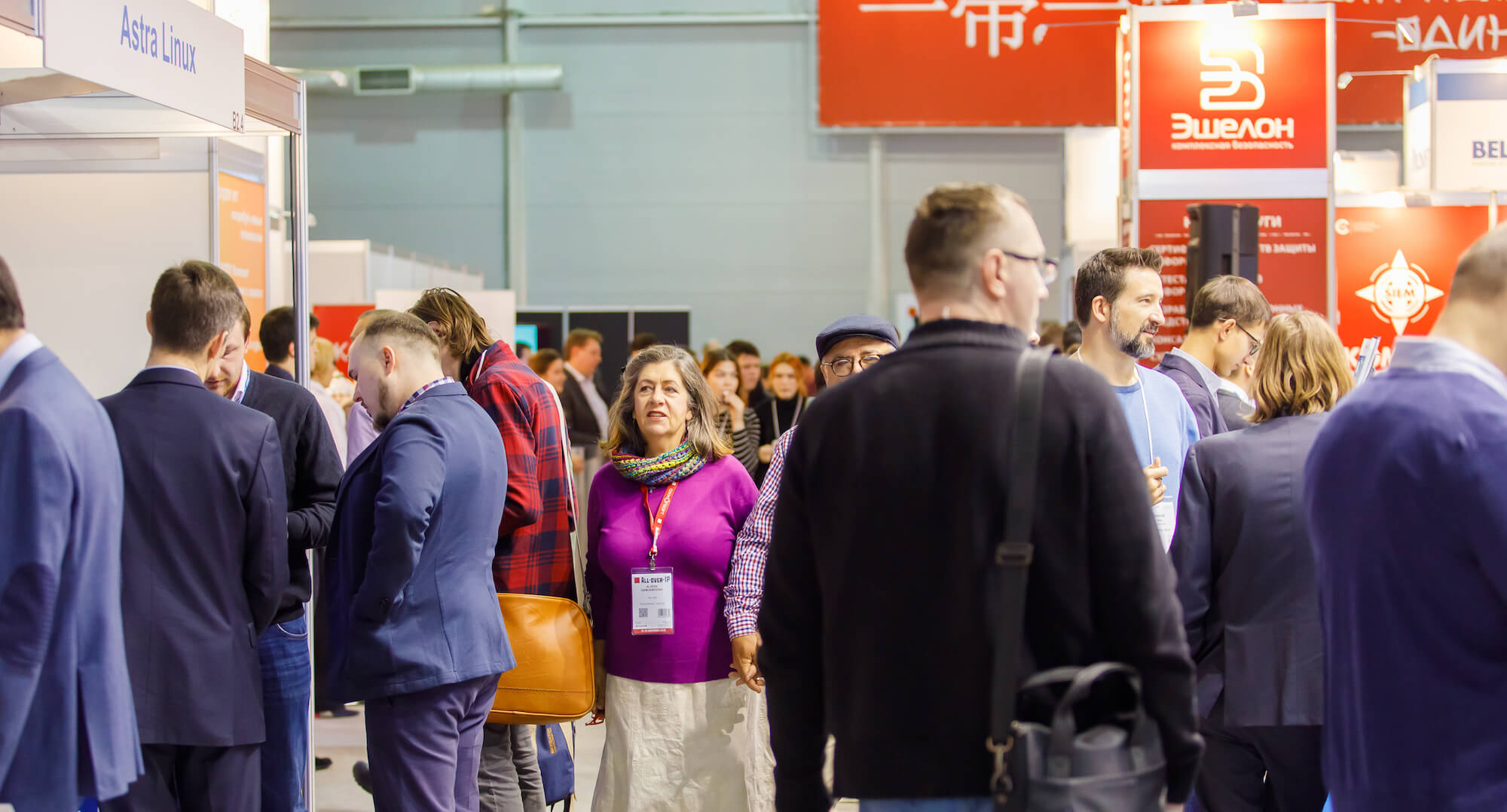 29% of visitors - corporate customers:
Transneft, Gazpromtrans, EVRAZ, Zapad-Transnefteproduct, Commercial Indo Bank, Modulbank, OSZ-glass, Rosoboronexport, Cetelem Bank, SKA-Bank, Sheremetyevo-Cargo, Abrau Durso, Absolut Insurance, Asian-Pacific Bank, Mosuralbank, Rosbank, FORA-Bank, Alfa Bank, Gromov Flight Research Institute, Surgutneftegas, Helicopters of Russia, Evrocement Group, Imperial Duty Free, Rosenergoatom, MTI Bank, NPO Lavochkin, NPO Energomash, Ivanovskiy Parachute Company, RUNA-Bank, Svyaztransneft, Troika-D Bank, ARCTICGAS, Teploenergo, Vozrozhdenie bank, Otkritie Bank, VTB Bank, Bashkir Chemistry,The Russian Television and Radio Broadcasting Company, Gazprom Dobycha, Agropromcomplektatsiya, Hermitage, channel Russia-1, Eliseevskiy shop, Ile de Beaute, Uniastrumbank, CrossInvestBank, Mareven Food Central, Ingosstrakh, Vympelcom, Chelyabinskiy Pipe Rolling Plant, Transport and Expeditionary Chain and others.
26% of visitors - customers from state organisations:

Lipetsk Administration, Domodedovo Administration, Noginsk Administration, Bank of Russia, MosGosEkspertiza, Moscow Regional Medical Information and Analytical Centre, Botkin Hospital, Khrunichev State Research and Production Space Center, Department of education of Moscow, Ministry of Digital Development, Communications and Mass Media of the Russian Federation, Ministry of Defense of the Russian Federation, Information Technology Department of Moscow, Ministry of Energy of Russia, Interstate Information Centre of the Pension Fund of the Russian Federation, the Presidential Permanent Representation of Yamalo-Nenetskiy Autonomous region, Prosecutor's Office of Moscow Region, Ministry of Internal Affairs of Russia, FSB of Russia, FSTEC of Russia, Federal Security Service of the Russian Federation, the Federal Treasury, Branch office of Roseestr of Moscow Region and others.
17% of guests are manufacturers, developers and distributors of different systems, including information security solutions.
15% of guests are integrators and projectors.
The rest 13% of guests are professors, postgraduate students and students and private persons, consulting companies and media.
We'd like to remind you that all information about the Exhibition is accessible on the website:
Registration for visitors will be opened in 2019 and now you can subscribe to our blog not to miss the news of the Exhibition and its participants (the form on the right). If you'd like to become a partner or exhibitor of InfoSecurity Russia / ITSEC 2019 please fill the form and get a profitable offer.