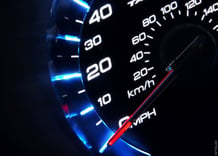 According to an Uptime Institute survey, the power usage effectiveness (PUE) of data-centers achieves its best result today but power outages happen more often.
The Global Data Center Survey includes responses of more than 900 data center operators and IT specialists. At the moment the average PUE is 1.58. To compare it was 2.5 in 2007. The source of news >
But what is PUE? It's a ratio that describes how much energy is used to run and cool data centers. Lower PUE - less power needed for cooling them. That's why many IT specialists want to improve parameters of the power usage effectiveness.
Nevertheless, a negative side is here: a number of power outages has increased to 31% compared to the last year's 25%. Is lower PUE causing more failures? Rhonda Ascierto, vice president of research with the Uptime Institute, says that these two indicators aren't interconnected.
Leading causes of data center outages:
power outages (33%)

third-party service provider outages (31%)

network failures (30%)

IT staff or software errors (28%)

on-premises non-power failure (12%)
Nearly 80% said their most recent outage could have been prevented. But to success means to assess risks and manage them.

Do you know how to do it? Join our conference "Virtualization security" (moderator Mikhail Kader, Cisco). Contact us via the form for getting more information.