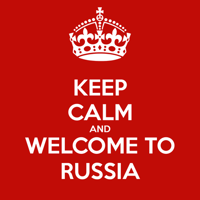 According to the results of the IDC survey, the total volume of the corporate market for cyber security services in Russia segments in 2016 reached $ 81.88 million, or 58.2% of the total volume of the corporate security services market in Russia. The services market is increasingly stimulating the information security market and continues to attract new players, who are more well known in other IT spheres.
Who's Welcome to Russia?
Global vendors are welcome to bring their products & solutions to Russian market and engage with potential customers. Russia's import substitution policy is not a ban for foreign companies. Russian corporate market is open for foreign solutions – and your presence at Expo can help you to find best distributor. And for public sector in Russia it's possible to purchase non-alternative solutions or Russia-based production – it can be best next step for your business development. For startups and new business we have special programme.
Meet the industry leaders and share your ideas and experience on how to succeed in today's world of information security!
Why InfoSecurity Russia?
InfoSecurity Russia is the only information security trade show In Russia and the member of Infosecurity Global Events series of branded events that open its doors to over thousands of buyers and sellers in IT Security in Europe and provide the best place for sourcing opportunities, information updates and free educational forums, tackling the key technology issues set to affect your business.
Our innovative approach to business events ensures maximum ROI for exhibitors, sponsors and visitors – an ultimate presence and publicity, customer pre-qualification, leads generation and awareness, marketing benefits of Groteck print and online media. Our team works in close cooperation with teams of Infosecurity Group and Cyber Security Asia.
Our foreign Exhibitors of previous 8 years:
AirWatch by VMWare, Akamai, Arbor Networks, ArgByte, AUVESY GmbH & Co KG, Avast, BalaBit IT Security, Bitdefender, Blue Coat – Symantec, CA technologies, Check Point Software Technologies, Cisco, Citrix, Codenomicon, CyberArk, D-Link, Defence Group, Dell Software, Extreme Networks, F5 Networks, Feitian Technologies, FireEye, Fluke Networks, Fortinet, Gemalto, GFI Software, Gigamon, GlobalDots, GlobalSign, Guidance Software, headtechnology RU, Hewlett Packard Enterprise, HOB GmbH & Co., Huawei, IBM, Imperva, Ixia, Juniper Networks, Lanner Electronics, Level 3, Lieberman Software, McAfee. Part of Intel Security, Microsoft, Nexetic, Niagara Networks, ObserveIT, One Identity, Oracle, Orange, Palo Alto Networks, PeopleNet Security, Privis Technology, Qualys, Radware, SailPoint Technologies, SAP, Setec, Shenzen Ankki Technologics Co., Sophos, Splunk, Symantec, Synology, Synopsys, Thales e-Security, Trend Micro, Trustwave, Vaultize Technologies, WALLIX, Western Digital, Zhongxin Cybersecurity Corporation Limited and many others.